Illustration from the manuscript of the Romance of Varqa and Gulshah, c1250.

FIG. 28.-46, 43b: évanouissement de Gulshāh en entendant que son père l'a donnée comme épouse au roi; intérieur d'une tente, à droite un lapin et un canard, à gauche deux oiseaux (peut-être des faucons) et des fleurs; fond sans couleur; inscription: "Et elle perd connaissance."
FIG. 28.-46, 43b: The fainting of Gulshāh upon hearing that her father has given her as wife to the king; inside a tent, to right a rabbit and a duck, to left two birds (perhaps falcons) and flowers; background without colour; inscription: "and she lost consciousness."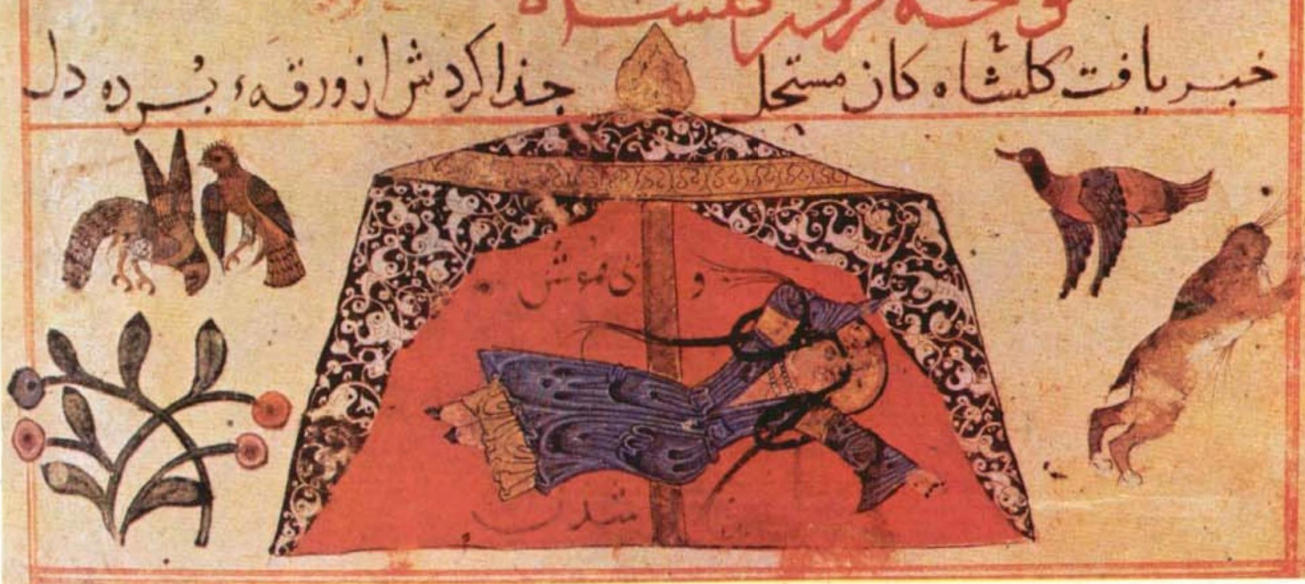 Next


Back to the Romance of Varqa and Gulshah, page 5