Illustration from the manuscript of the Romance of Varqa and Gulshah, c1250.

FIG. 24.-41, 39b: Scène de guerre; Warqah met en défaite l'armée de Bahrayn et de 'Adan et les pursuit.
FIG. 24.-41, 39b: Scene of war; Warqah brings defeat to the army of Bahrain and 'Adan and the pursuit.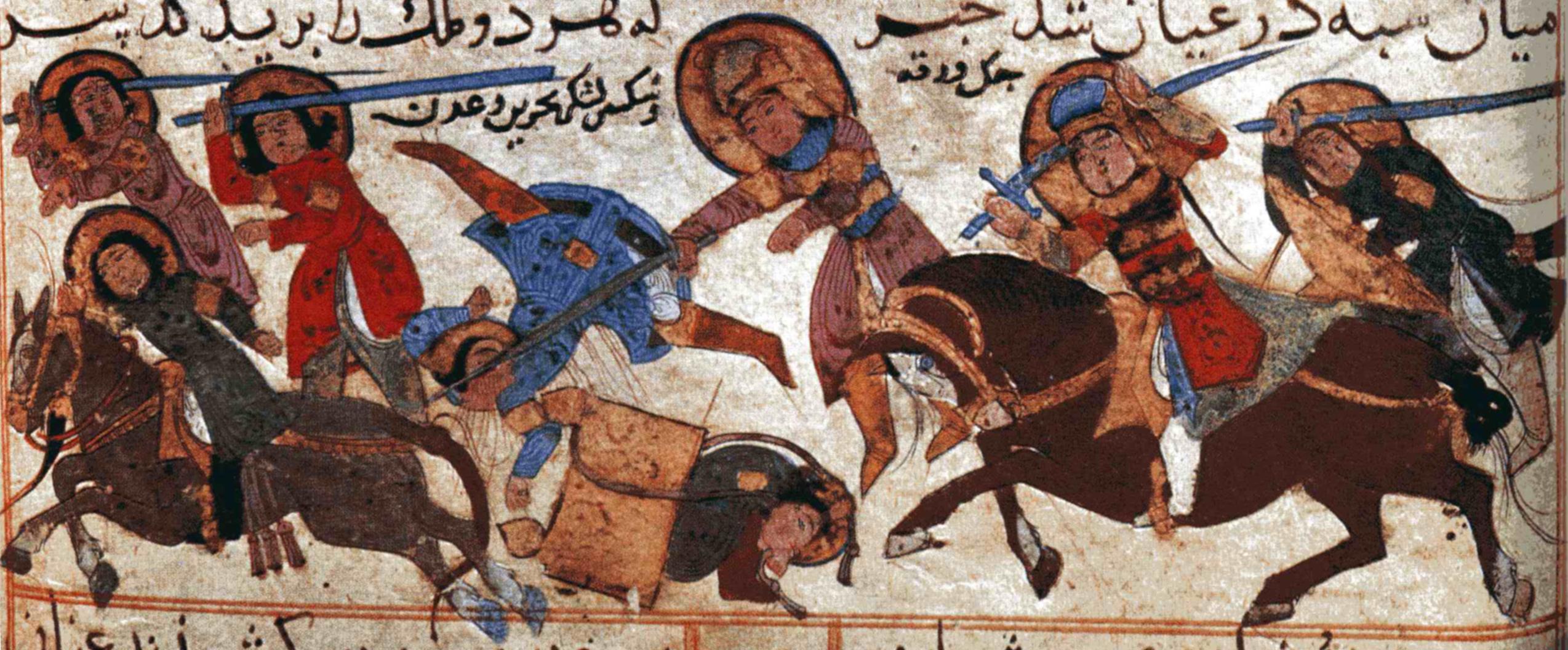 f.41/39b. Army of Yemen defeats troops of Aden and Bahrayn. Next



Referenced on p82, God's Warriors, Knights Templar, Saracens and the Battle for Jerusalem by Helen Nicholson & David Nicolle:
'The army of Yemen defeats those of Aden and Bahrayn', in the Warqa wa Gulshah manuscript. This picture shows the typical lamellar armour, archery equipment and other weapons of the Islamic military elite. (Topkapi Library, Ms. Haz. 841, p. 162, Istanbul)


Back to the Romance of Varqa and Gulshah, page 5