Illustration from the manuscript of the Romance of Varqa and Gulshah, c1250.

FIG. 13.-26, 25b: Lutte de Gulshāh avec Ghālib, à pied; d'un côté, le cheval de Gulshāh, la gorge coupée, et de l'autre, celui de Ghālib, les deux pieds coupés; dans les coins, des armes; fond sans couleur.
FIG. 13.-26, 25b: Gulshāh struggles with Ghālib, on foot; on one side Gulshāh's horse, throat cut, and on the other, that of Ghālib, two legs cut off; in corners, weapons; background without colour.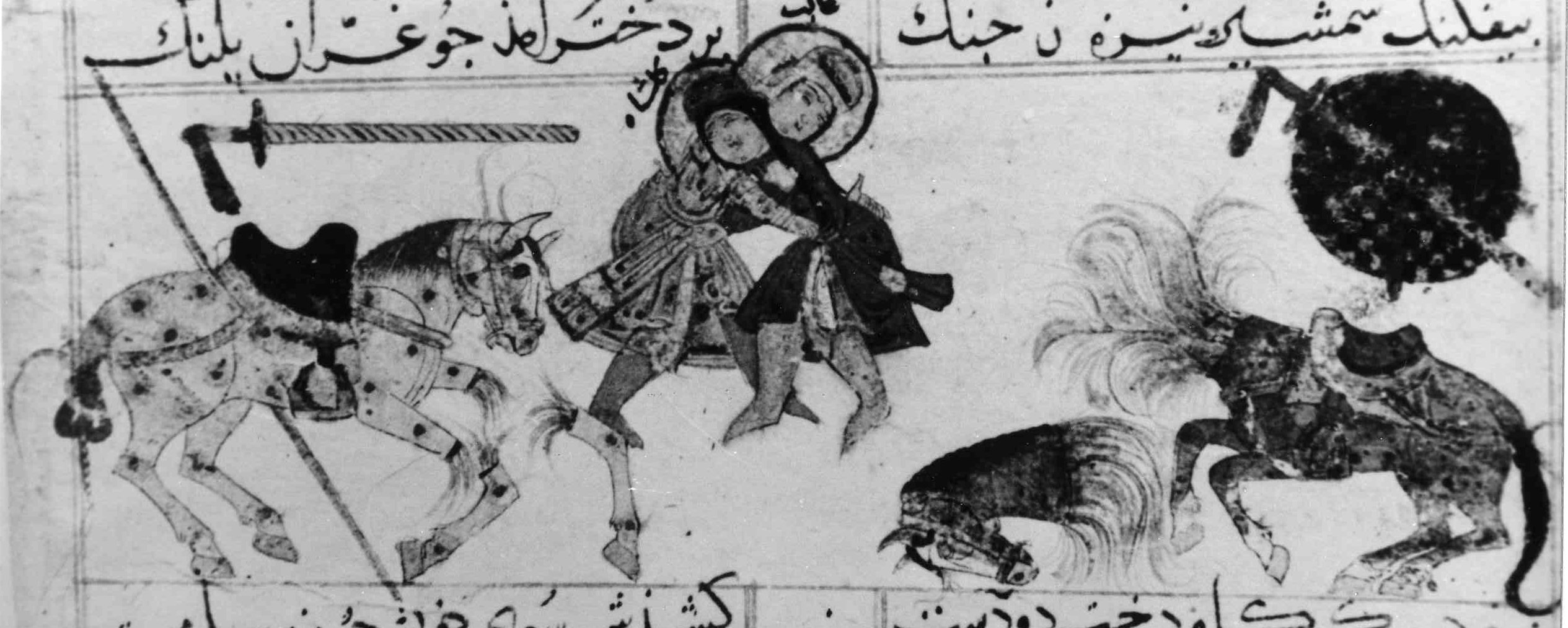 Gulshah fights, and is captured by, Rabi's other son, Qalib Next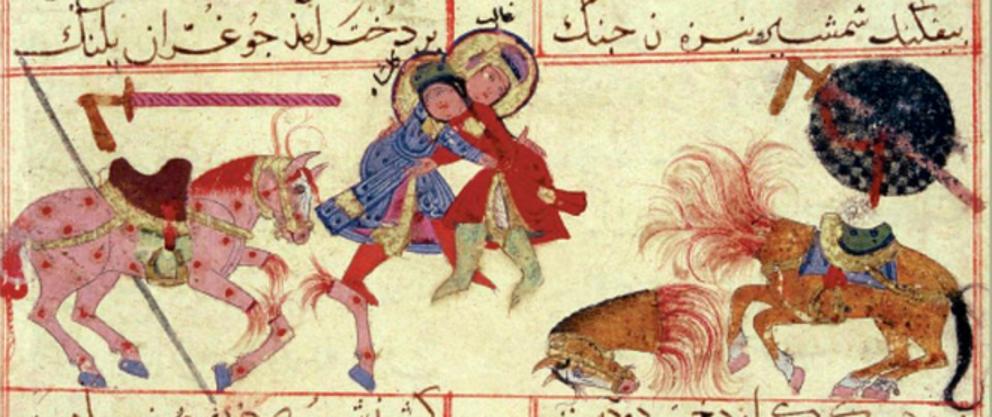 Back to the Romance of Varqa and Gulshah, page 3
Back to the Coloured Illustrations from the Turkish Cultural Foundation